The company FastChangeCo is a fictitious company I developed in 2015 to illustrate problems, challenges and opportunities our customer had in their projects. I used FastChangeCo successfully during my talks, workshops, trainings, coaching and projects.
FastChangeCo is a company founded in the early 20th century. Today, we would say it was a Start Up. The founder, Mr. Fast, had great ideas for building assembly lines which came up in the early 20th century used by Ford and others. During the following decades his company grew to become a big player in the nineties of the last century.
Nowadays, FastChangeCo has thousands of employees and thousands of products in different industries and billions of revenue.
In the nineties, FastChangeCo started its first Business Intelligence initiative to better understand their business and to optimize the value creation during manufacturing. As years went by, the third Data Warehouse was built and that one now again reached the end of its lifetime.
Struggling with today's much faster changing business requirements, and coping with more and more changes in source systems, FastChangeCo tried repeatedly to expand the Data Warehouse with state of the art technologies to handle all these changes.
But in the end, they where unable to keep up with the ambitious goals to satisfy all needs. Increasingly, the Data Warehouse became a bottleneck to progress. There were ever faster changing needs from business departments, and the frequency of changing business processes, compounded by new operating systems that were increasingly developed in some agile manner. In other words, applications and requirements downstream of the Data Warehouse were changing as rapid as were source system upstream.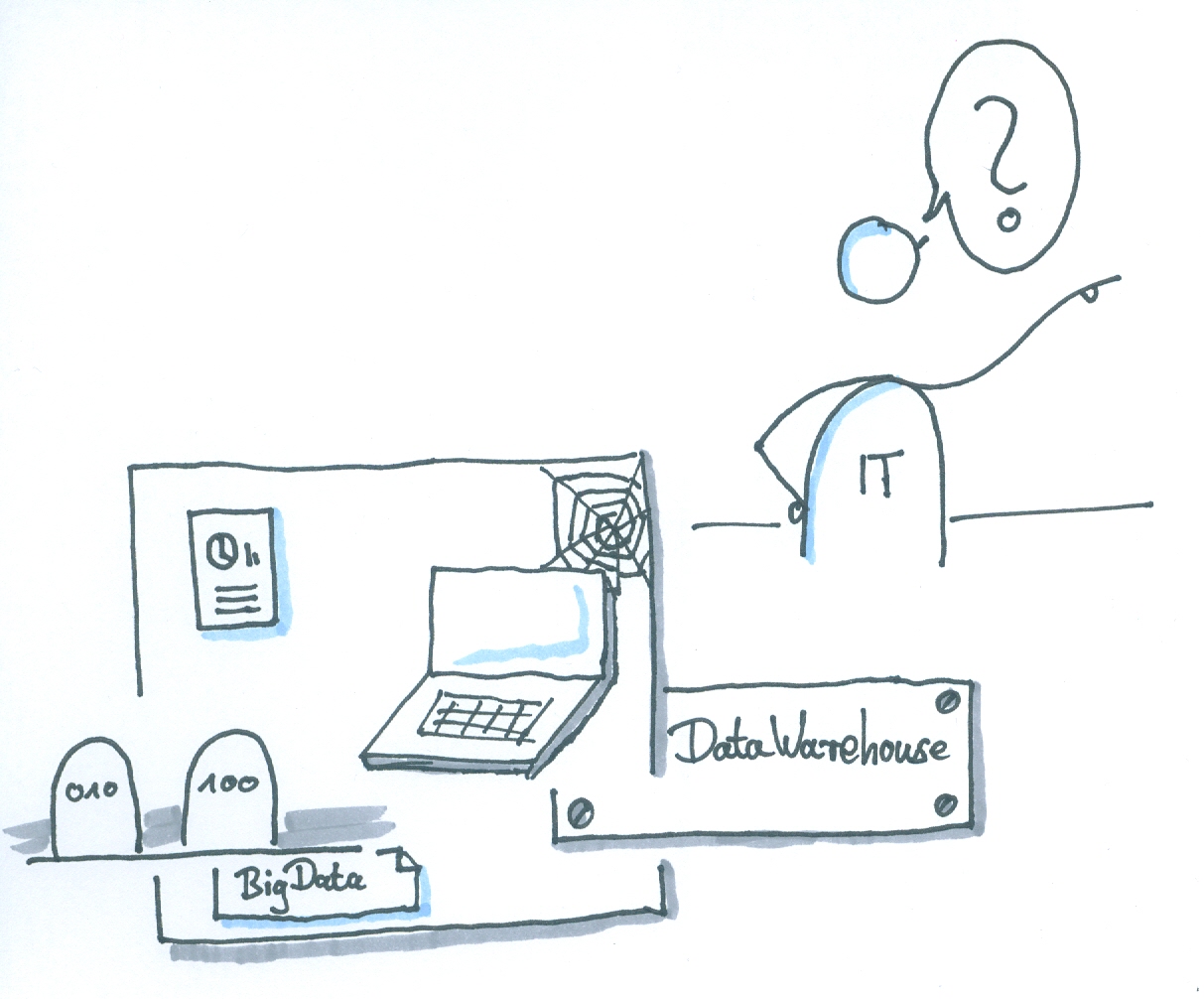 For the existing business intelligence structures at FastChangeCo all these challenges were too much to handle. Noticing that senior management got aware of this unsatisfactory situation for all involved people like controller, business intelligence developers, middle managers and many more, management decided to build a contemporary data warehouse.
And that is what I use FastChangeCo for in my blogposts, talks, workshops, trainings, coaching and projects: To accompany FastChangeCo on their journey to a contemporary, flexible, lean and easily extendable data warehouse facing real world challenges.
So long,
Dirk