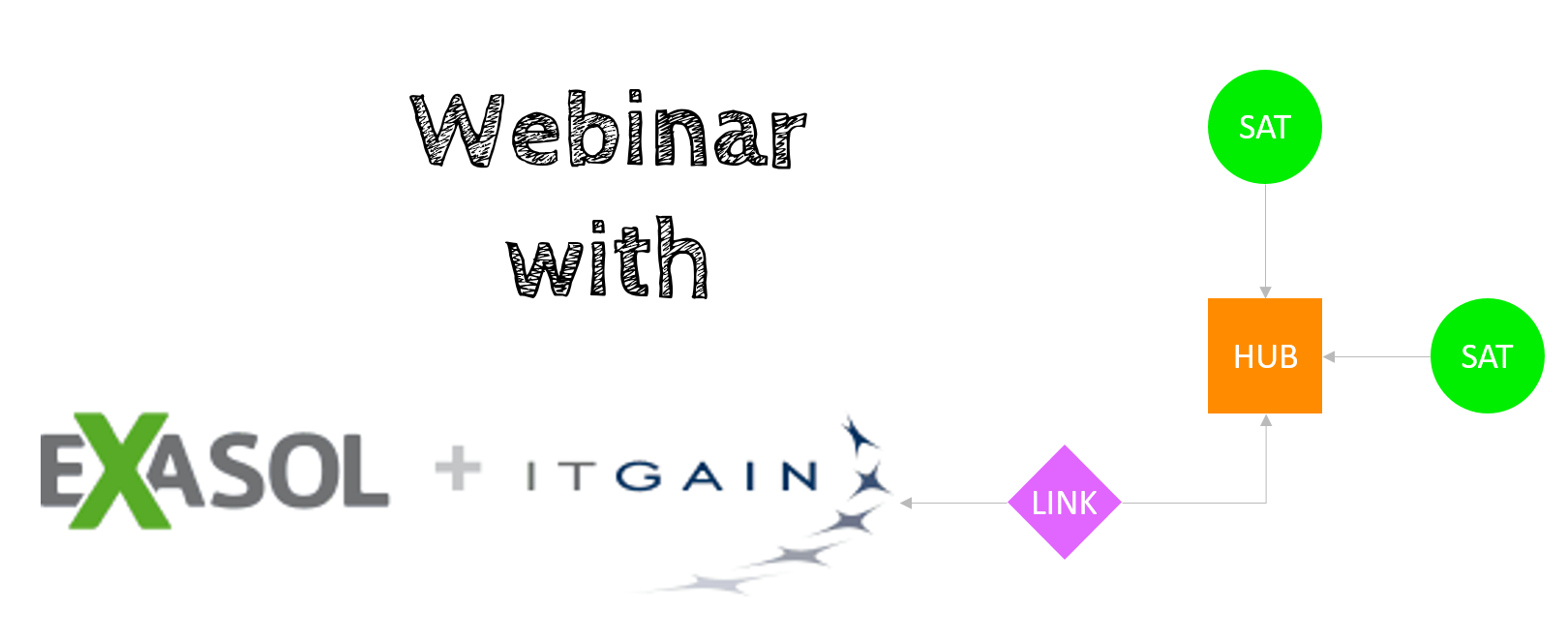 You may have received an e-mail invitation from EXASOL or from ITGAIN inviting you to our forthcoming webinar, such as this:
Do you have difficulty incorporating different data sources into your current database? Would you like an agile development environment? Or perhaps you are using Data Vault for data modeling and are facing performance issues?
If so, then attend our free webinar entitled "Data Vault Modeling with EXASOL: High performance and agile data warehousing." The 60-minute webinar takes place on July 15 from 10:00 to 11:00 am CEST.
Geschrieben von Dirk Lerner
Kategorie: Data Vault
Zugriffe: 5809