Competence in data modeling
Why do we spend millions of euros and thousands of hours every year developing solutions that don't work?
Poor capture and formulation of business requirements leads to a huge waste of resources. Data models prevent this waste of time and money by capturing business terminology and requirements in precise form and at multiple levels of detail, ensuring fluid communication between business and IT.
Complete the Data Modeling Master Class to gain competency in data modeling. The Data Modeling Master Class is the training on data modeling and is offered several times a year to the public or as a special virtual training just for your team.
This training requires no prior knowledge of data modeling and is therefore not tied to any specific prerequisites.

This training is taught by us in German language.
2023-03-13
09:00
- 2023-03-17
13:00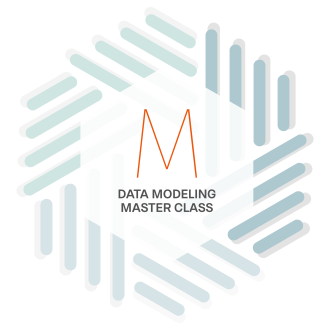 Spring 2023
This Master Class is a complete data modelling course, containing five modules of practical techniques for producing conceptual, logical, and physical relational and dimensional and NoSQL data models.
After learning the styles and steps in capturing and modeling requirements, you will apply a best practices approach to building and validating data models through the Data Model Scorecard®. You will know not just how to build a data model, but how to build a data model well.

This training is taught by us in German language.