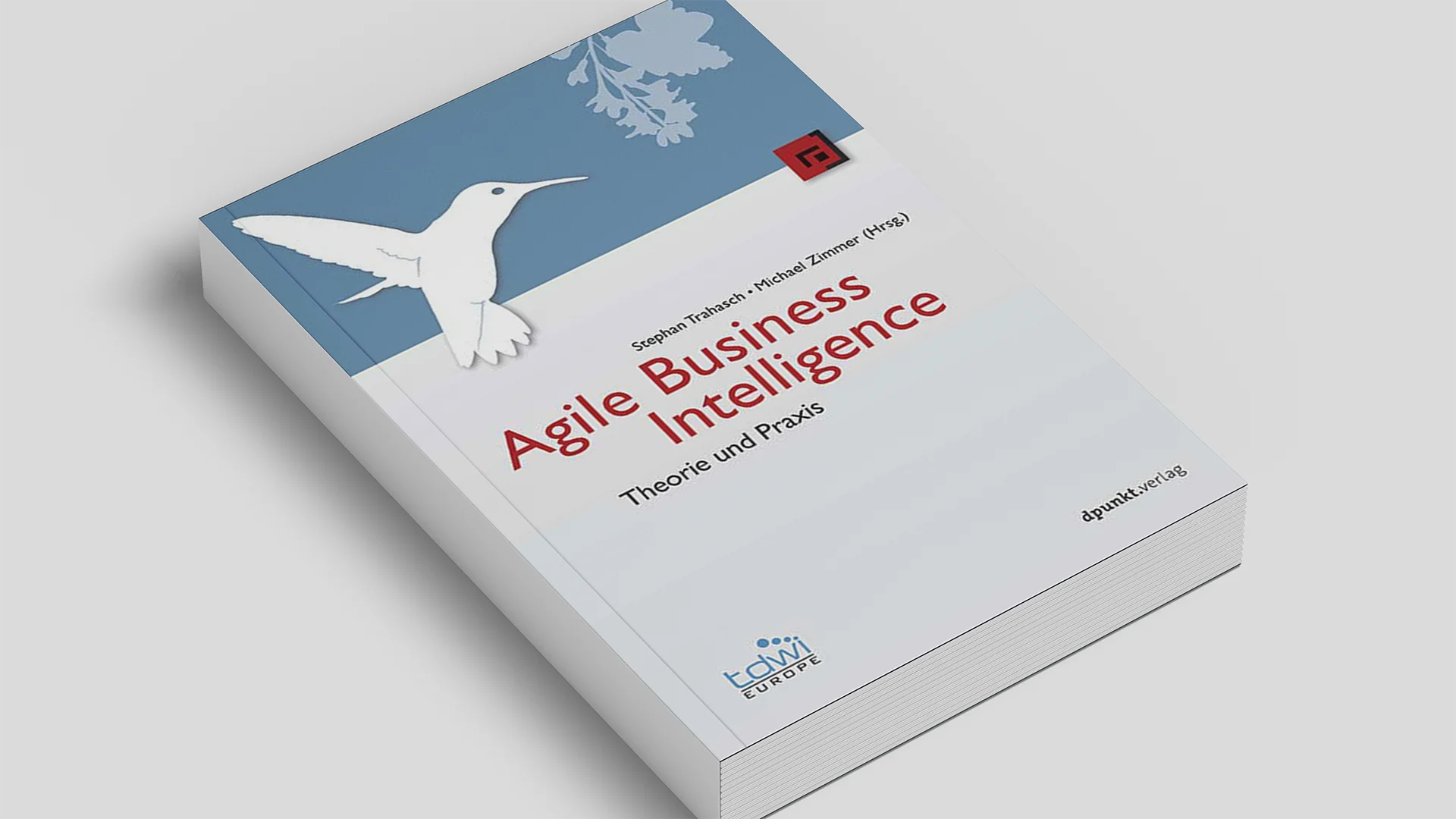 In 2015, I contributed - spontaneously - a chapter to a book for the second time. Working on it was a lot of fun. That's partly because of the topic, but also because of the great editorial team.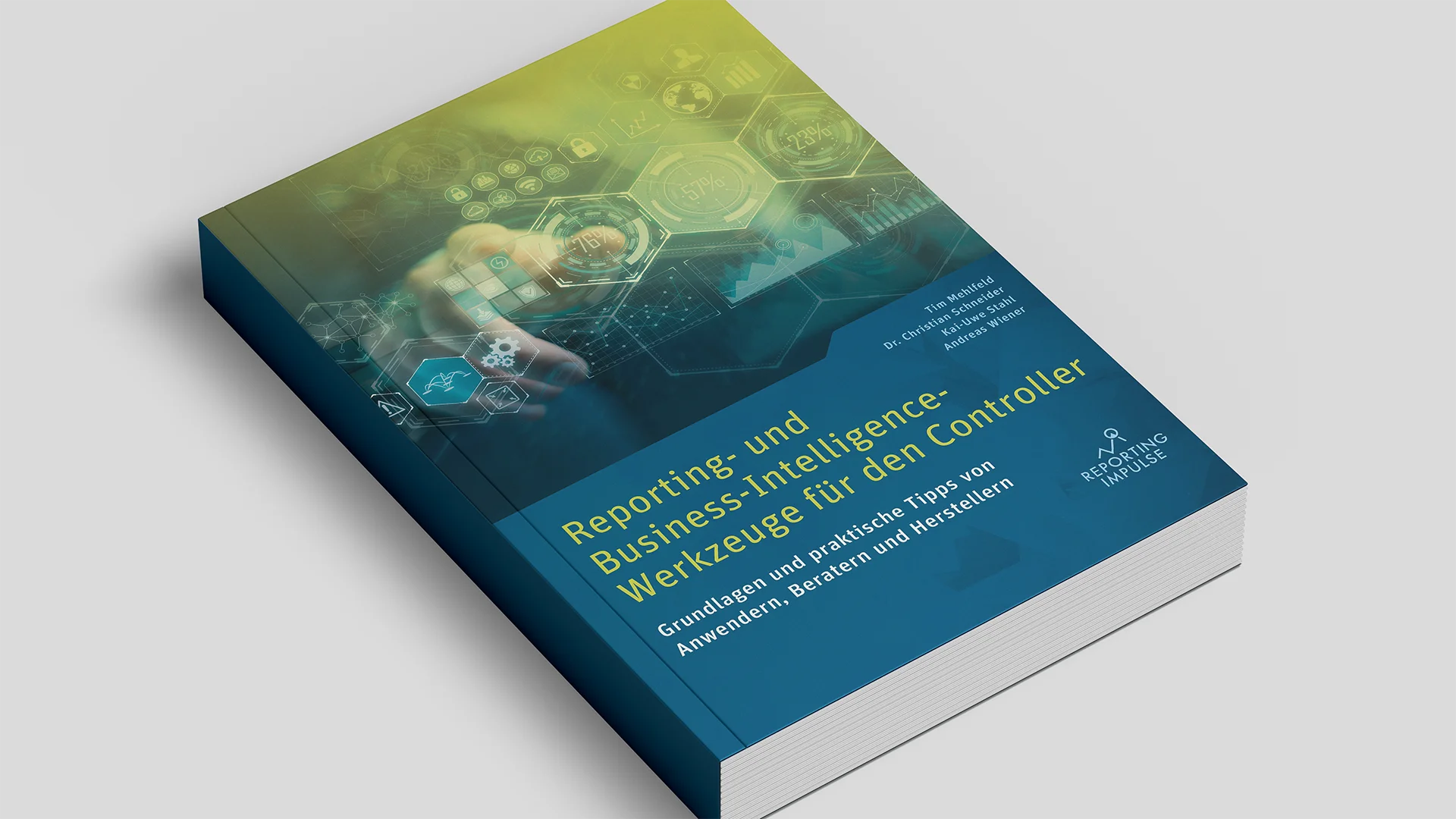 Anfang letzten Jahres, genauer gesagt am 16. April ist das dritte Buch erschienen, zu dem ich ein Kapitel beigesteuert habe. Das Arbeiten an dem Kapitel hat wieder viel Spaß gemacht, vor allem auch wegen des tollen reportingimpulse-Teams.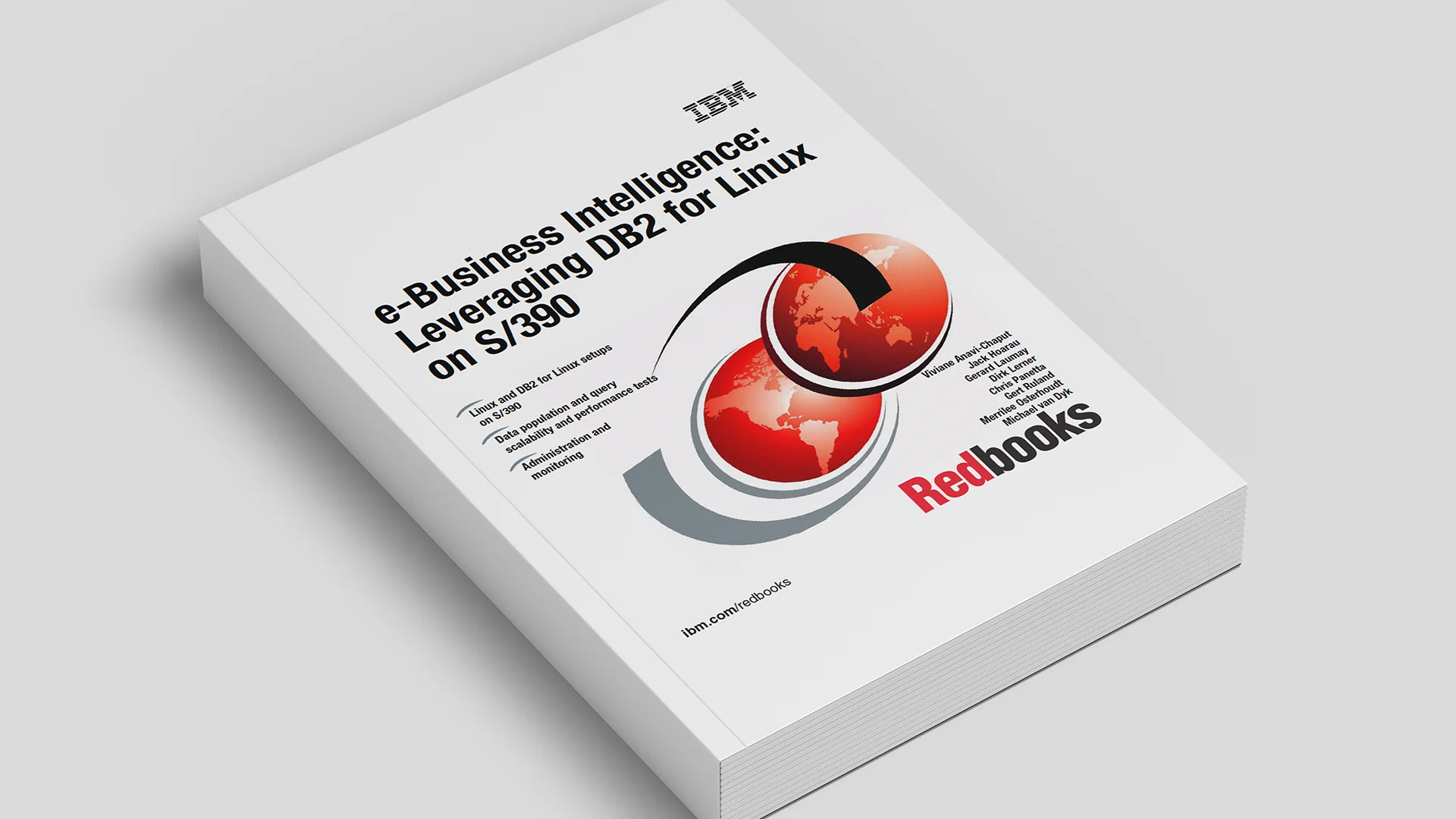 Im Jahr 2001 hatte ich die große Chance an einem Redbook bei IBM mitzuschreiben. Was für eine tolle Sache! Ich habe nicht lange überlegt, sondern sofort zugestimmt.
Das Thema war, die Universal DB2 auf einer S/390 mit SuSE Linux zu installieren und Performance Tests darauf auszuführen.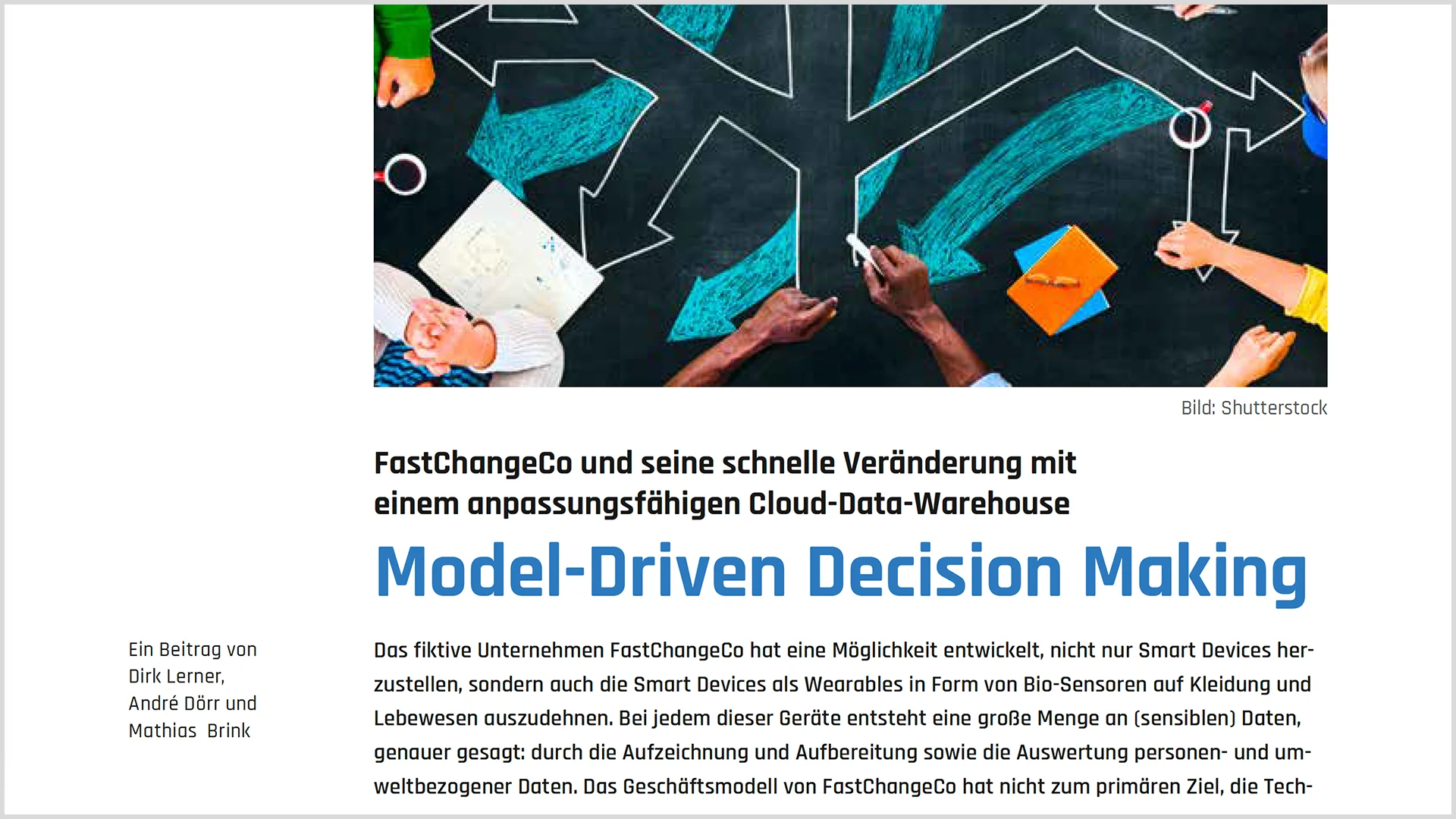 FastChangeCo und seine schnelle Veränderung mit einem anpassungsfähigen Cloud Data Warehouse

Das fiktive Unternehmen FastChangeCo hat eine Möglichkeit entwickelt, nicht nur Smart Devices herzustellen, sondern auch die Smart Devices als Wearables in Form von Bio-Sensoren auf Kleidung und Lebewesen auszudehnen. Bei jedem dieser Geräte entsteht eine große Menge an (sensiblen) Daten, genauer gesagt: durch die Aufzeichnung und Aufbereitung sowie die Auswertung personen- und umweltbezogener Daten.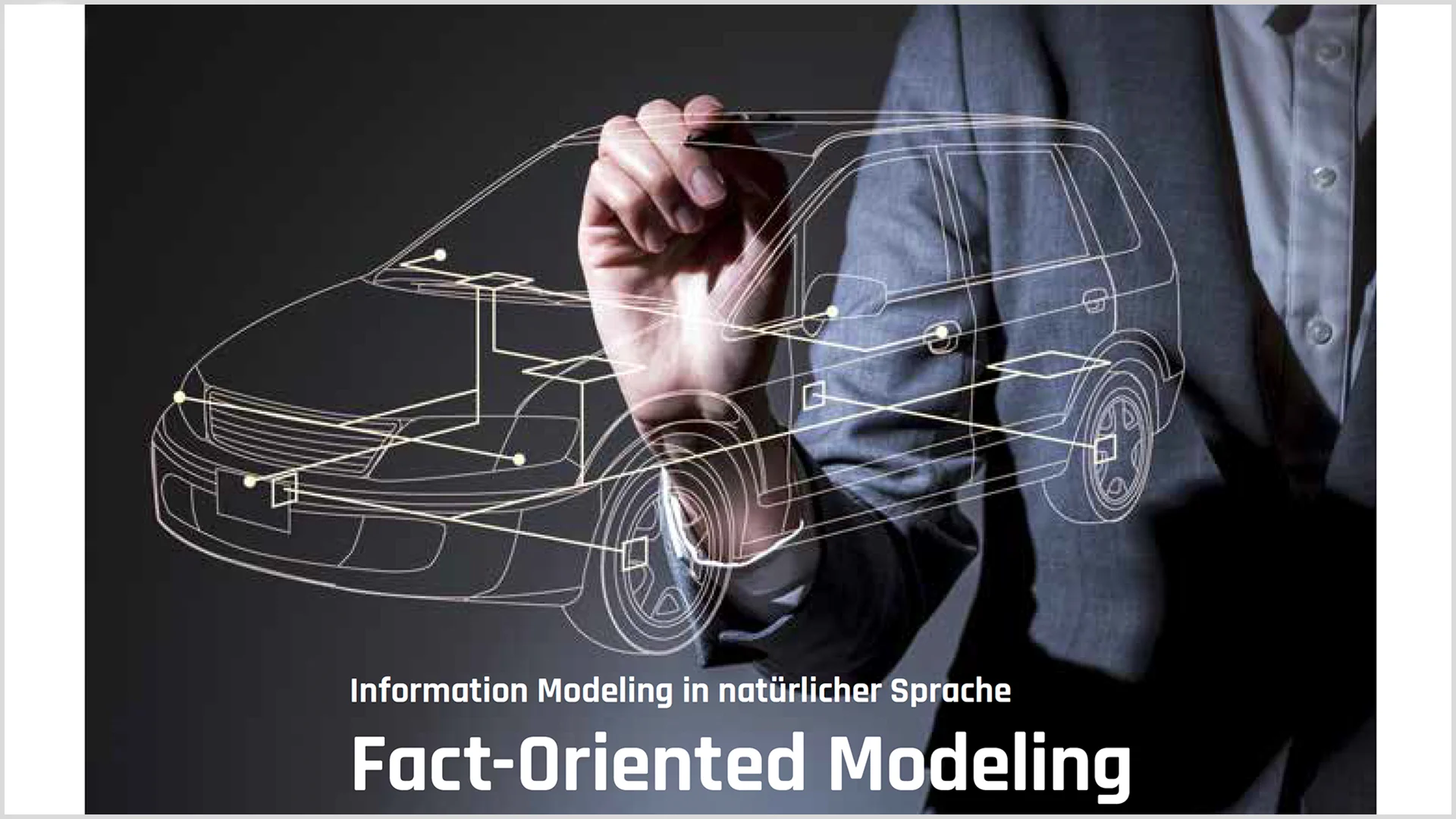 Information Modeling in Natural Language

Fact-Oriented Modeling (FOM) is a family of conceptual methods in which facts are precisely modeled as relationships with any number of arguments. This type of modeling enables easier understanding of the model because natural language is used to create the data model. This also fundamentally differentiates FOM from all other modeling methods. This approach sounds new and exciting. However, it goes back to the 1970s in its basic features.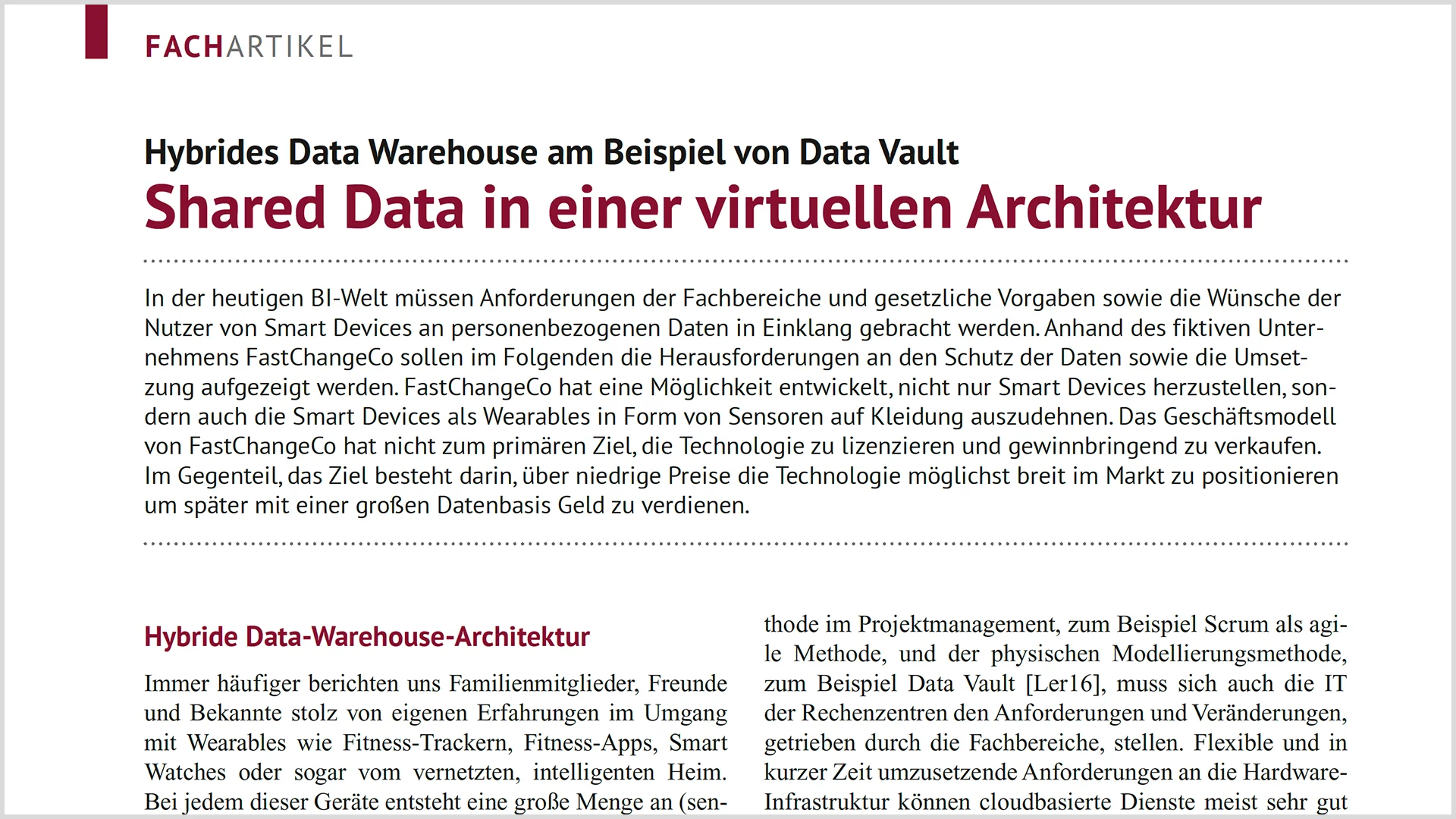 Hybrides Data Warehouse am Beispiel von Data Vault

In der heutigen BI-Welt müssen Anforderungen der Fachbereiche und gesetzliche Vorgaben sowie die Wünsche der Nutzer von Smart Devices an personenbezogenen Daten in Einklang gebracht werden. Anhand des fiktiven Unternehmens FastChangeCo sollen im Folgenden die Herausforderungen an den Schutz der Daten sowie die Umsetzung aufgezeigt werden. FastChangeCo hat eine Möglichkeit entwickelt, nicht nur Smart Devices herzustellen, sondern auch die Smart Devices als Wearables in Form von Sensoren auf Kleidung auszudehnen.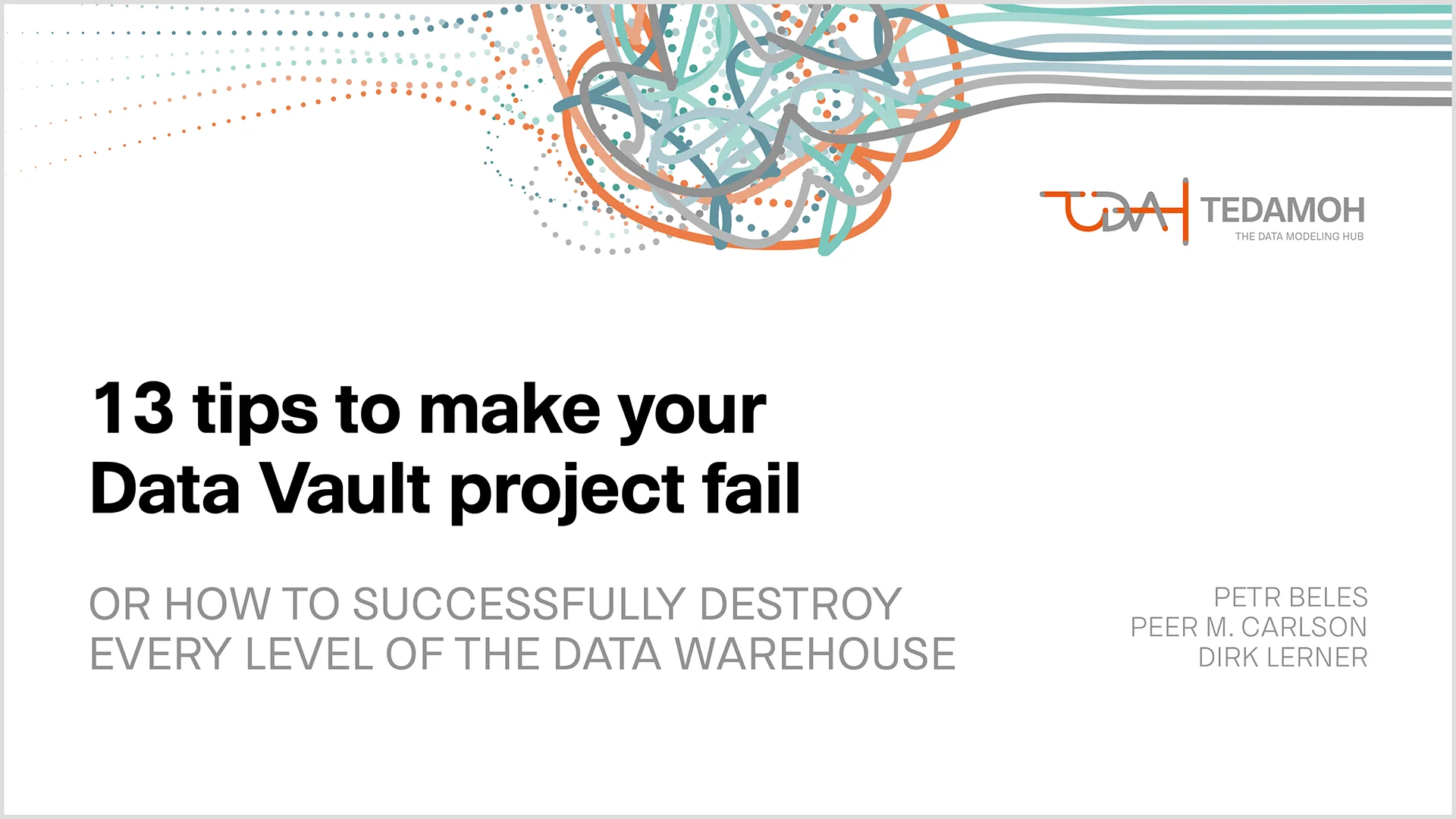 How to successfully torpedo any level of the data warehouse

Are you pampered with success and tired of the eternal pat on the back? You don't want to be so successful with your first attempt at implementing a Data Vault project that all your colleagues become jealous?
Here you will find 13 proven tips on how to make your Data Vault project a successful failure.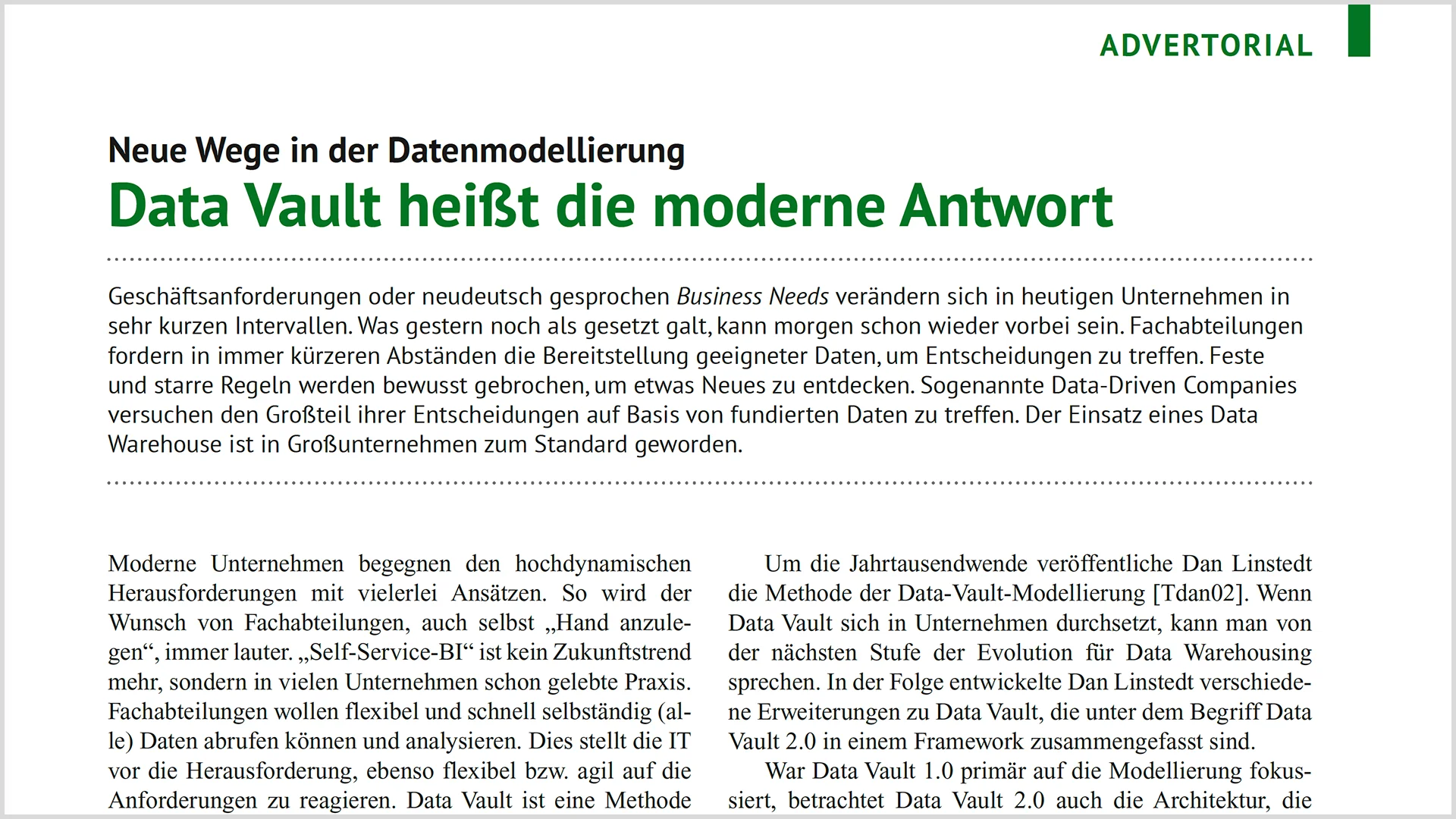 Adventorial - Ein Online Themen Special Data Vault

Geschäftsanforderungen oder neudeutsch gesprochen Business Needs verändern sich in heutigen Unternehmen in sehr kurzen Intervallen. Was gestern noch als gesetzt galt, kann morgen schon wieder vorbei sein. Fachabteilungen fordern in immer kürzeren Abständen die Bereitstellung geeigneter Daten, um Entscheidungen zu treffen. Feste und starre Regeln werden bewusst gebrochen, um etwas Neues zu entdecken.
Subcategories