Temporal data in a fast-changing world!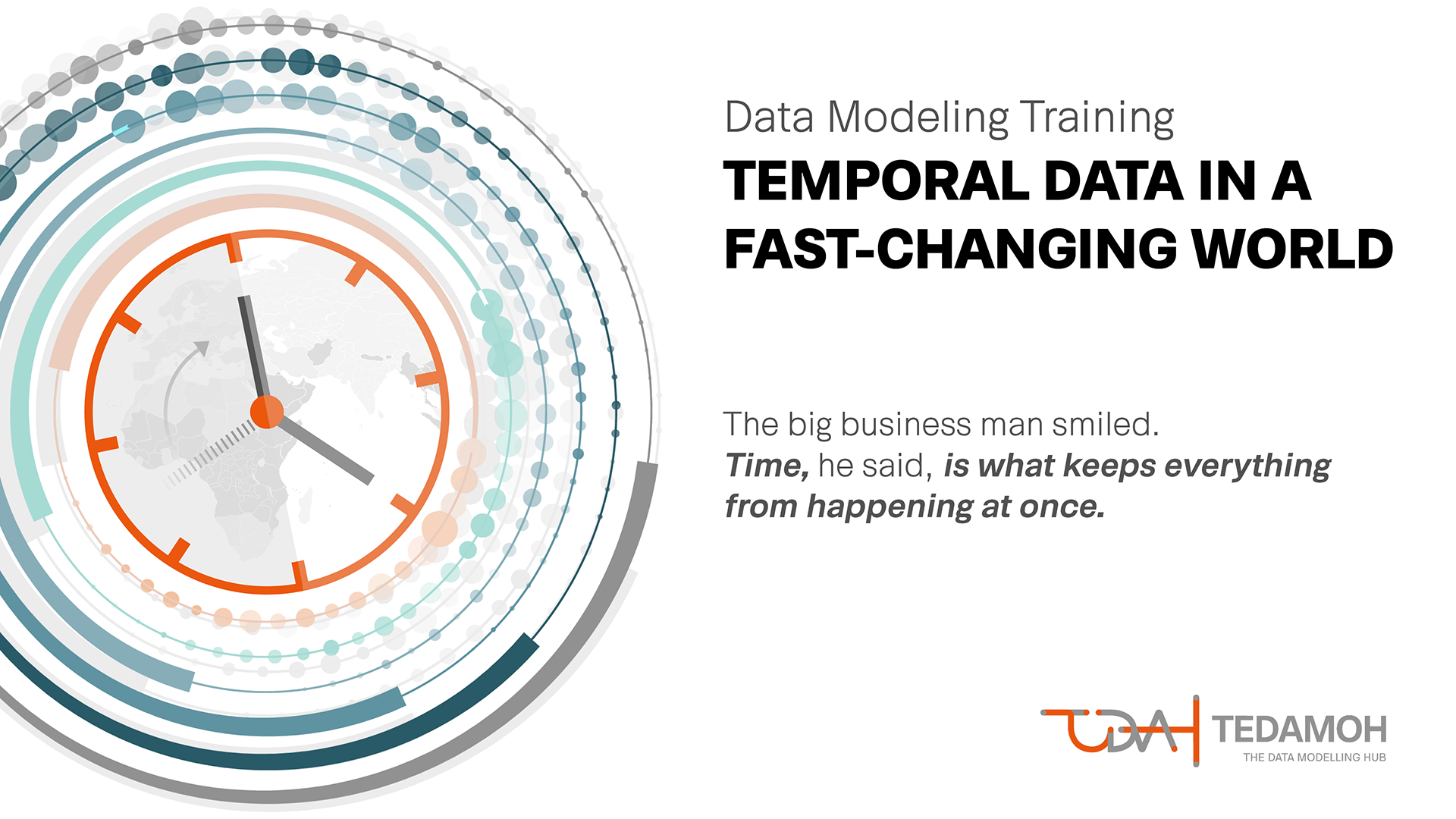 This training will focus on methods and techniques for handling bitemporal data in a Data Warehouse. It includes how to populate and afterwards get bitemporal data out of the Data Warehouse's core layer.
Over time, things change - things like customers, products, accounts, and so forth. But most of the data we keep about things describes what they are like currently, not what they used to be like. When things change, we update the data that describes them so that the description remains current. But all these things have a history, and many of them have a future as well, and often data about their past or about their future is also important. Tom Johnston
Nowadays, most data warehouses already store "some kind of history of" data. But what about events that took place at a different time than what the data warehouse represents to us? Or data that will be valid in the future? For example, future planned prices for products and goods or special prices for discount battles or sales promotions like the "Black Friday" in the United States.
Further details on the content of the training can be found in our Academy in the section Training -> Temporal Data.
The modules for this training will take place as follows:
Modul 1: Wednesday March 23th, 9.00 am – 1.00 pm

Modul 1: Thursday March 24th, 9.00 am – 1.00 pm

Modul 2: Friday March 25th, 9.00 am – 1.00 pm
Modul 3: Thursday March 31st, 9.00 am – 1.00 pm
Modul 4: Friday April 1st, 9.00 am – 1.00 pm
Event Properties
| | |
| --- | --- |
| Event Date | 2022-03-23 09:00 |
| Event End Date | 2022-04-01 13:00 |
| Available place | 1 |
| Individual Price | 1.995,00€ |
| Speaker | Dirk Lerner |
| Number Hours | 16 |
| Location | Locationless (CET/CEST) |
| Categories | Temporal Data |
Group Rate
| #Registrants | Rate/Person (€) |
| --- | --- |
| 2 | 1.529,75 |
| 4 | 1.441,39 |